WASD Movement plugin (RPG Maker MV)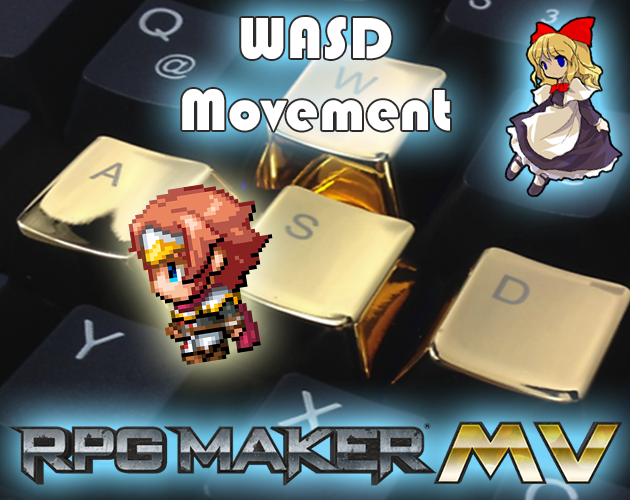 Introduction
Some players prefer playing with WASD to move the player character (or if
they want to play the game with one hand for some reason). This plugin lets
you add WASD movement to your game. It does not remove arrow movement, but
still adds the WASD keys to also move up, left, down, right respectively.
The E button has been remapped to support a "Page Down" function which was
previously on the W key before.
The R button is given a new function to toggle between Always Dash and
regular walking mode on the map screen.
This plugin is plug and play!
Instructions
Install this plugin into your RPG Maker MV project's js/plugin folder.
Open your game project in RPG Maker MV and open up the Plugin Manager.
Add a new plugin and place this plugin beneath all Yanfly plugins present.
Adjust any Plugin Parameter settings to this plugin.
Read through plugin help file to understand how to use plugin.
When testing this plugin, save first.
Warning
This plugin is made for RPG Maker MV versions 1.6.1 and below. If you update
RPG Maker MV past that and this plugin breaks, I am NOT responsible for it.
This plugin is NOT made to be compatible with YEP_KeyboardConfig but instead
as an alternative to it for those who want WASD controls in their game.
Terms of Use
For Free and Commercial Use.
Put "Arisu's Dollhouse" in your game's credits.
Do not redistribute this plugin without permission.
Do not take code from this plugin without permission.
Edit of code is allowed as long as it's within plugin file.
I do not support changes made to code edit.
Changelog
Purchase
In order to download this mod you must purchase it at or above the minimum price of $4 USD. You will get access to the following files: